Sadly, healthy, adoptable companion animals are destroyed every day because there aren't enough homes. If you're seriously interested in making a lifetime commitment to a dog, cat, rabbit, bird, or any other creature in need, visit your local shelter, humane society, or rescue group and give these animals a second chance. We can all work together to stop homelessness and make it a better place for all those with whom we share this Earth. Animals deserve equal consideration in society, and have rights, too.
Read more: How is the BC SPCA faring?; some letters; Bill 24 - new changes to PCA Act; FIRB; Ontario revises; 2019 OSPCA & Edmonton Humane Society end animal law enforcement
April 22, 2015 SPCA seize rabbits found in 'horrendous' conditions
April 30, 2015 update #2 We have received word that the SPCA has dropped its price to adopt a rabbit to $20.00 and that all rabbits are no longer being spayed or neutered prior to being rehomed. Instead, new owners are being given a certificate for $50.00 towards sterilization. Recently, somebody who had been sold a rabbit by the Vancouver SPCA in February, attempted to return him/her and was told they don't accept returns.
Yet, according to the BC SPCA website: All applicants are carefully screened to ensure our animals are placed in the best possible home. BC SPCA animals are matched with the right guardian based on lifestyle, activity level and the type of care that can be provided. All adoptions require a completed application and an interview with a BC SPCA representative. Please note: All dogs, cats and rabbits will be spayed or neutered prior to adoption.
We have contacted the SPCA for an explanation. It certainly appears as though even now the SPCA considers some animals to be more equal than others and that it 'speaks' more loudly for some.
May 5, 2015 update #3 We have received a response from the Regional Operations Director, informing us that a rabbit "was adopted with a spay certificate, at a reduced rate and an unsuccessful attempt to return the rabbit was made by the adopter." It was further added that this in no way reflects our adoption policy or standards." The adoption fee for rabbits is $65.00 and all are spayed or neutered prior to adoption. Returns are accepted.
This was a mistake and steps have been taken to ensure similar incidents do not occur.
BC SPCA rabbit adoption application
HELP AN ANIMAL IN NEED TODAY! IT'S ONE PERSON AND ONE ANIMAL AT A TIME! WE CAN DO IT! Carmina Gooch
Andre and Misty came to us from a coastal reserve and Stevie, (R) who is blind, was an owner surrender.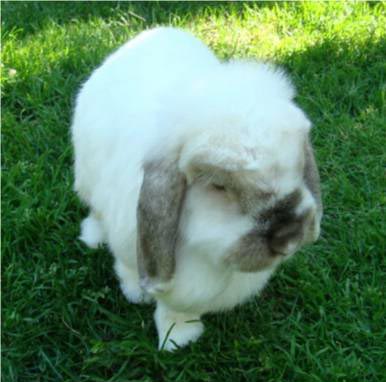 A few of the 2011 and 2012 rescues. Bongo, Farley, and Becca & Tabz (blind)
Read more on our Rescue/In Memory/Facts & Websites/Articles pages